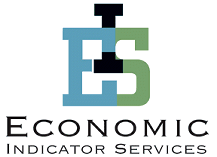 Rating Research

In the early 1990's, EIS was asked to undertake some research into property taxation in Australia, and in particular, within the state of Victoria.
The reports could be summarized as follows:
Victoria, Australia, is an interesting state as regards its local government: it is the only area in the world that uses two different rating systems, side by side, to finance local government. One system rates the land only (Site Value), the other taxes the full property value, being the land plus buildings (Net Annual Value or Capital Improved Value). Also, there have been times when a Victorian Local Government Authority has changed from one method of rating to the other and from one year to the next.
This permits the measurement of local economic performance, using the rating system as the tested variable.
Results show that different forms of local government finance do effect local development, and that the performance difference is measurable.
Local government areas that have rated on the Site Value have consistently shown superior economic performance to their Capital Improved Value taxed counterparts. This does prove the importance of the economic rent, and indeed what society chooses to do with this rental value.
And so began an interest in this area of economics.
The reports themselves:
EIS July 95 Rating Systems and Victorian Manufacturing Report – PDF Format [3.3MB]
AIUS EIS Report - PDF Format [5.84MB]