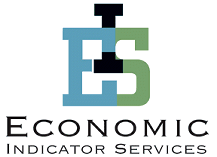 What We Do

Economic Indicator Services Ltd (EIS) is a London based company that teaches subscribers how to accurately forecast the economy, and to profit substantially from this knowledge. All EIS directors have been doing this themselves for years: Mr Phil Anderson since around 1990, and Ms Julie Palmer, since 1996 at least. This is in evidence in various places on the site.
Our guarantee to you:
If, upon subscribing, you subsequently come to believe that EIS cannot perform the task as stated above, we will, upon request, happily refund your subscription.
---
Disclaimer:
What Economic Indicator Services Ltd (EIS) does NOT do:
EIS is not a financial services provider.

EIS does not provide financial product advice, does not deal in a financial product, does not make a market for a financial product, does not operate a specialized scheme, and does not provide a custodial or depository service.

EIS has no plans to offer such services in the future.

In particular, EIS does not offer investment advice in any way, shape or form whatsoever.

For Australian residents in particular, should you require such advice, we suggest you contact a licensed financial dealer appropriate to your circumstances.